News
Series of Vietnamese exporters fall prey to Canadian scammer company
17/01/2017 15:14
The Vietnamese Association of Seafood Exporters and Producers (VASEP) claimed several Vietnamese seafood exporters have been cheated out of hundreds of thousands of dollars in their transactions with Echopack Inc. based in Quebec, Canada.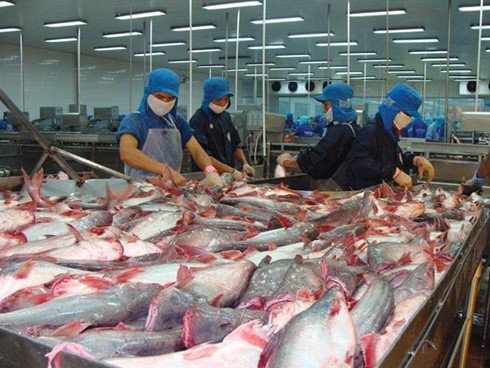 Echopack reportedly colluded with New Zealand-based General Equity bank, taking seafood shipments from Vietnamese companies but refusing to pay for them.
"This is a scam orchestrated by the buyer and its bank," Tran Van Pham, general director of seafood company Stapimex, which is at risk of losing $200,000, told state broadcaster VTV. 
At least 10 Vietnamese seafood exporters have been cheated in what VTV called the "biggest case of fraud to have ever hit Vietnamese seafood companies."
According to VASEP, banks representing Vietnamese exporters sent documents requesting General Equity Bank to pay on behalf its client Echopack.
But in a "slow response," General Equity refused to pay and returned the documents, saying that Echopack's signature in the sales contract with Vietnamese exporters is different from the one it used to open a letter of credit with the bank. The letter of credit is General Equity's guarantee to pay Echopack's trading partners on its behalf once the transaction is completed.
VASEP also said that the returned documents were missing one of three copies of the bill of lading, a contract between the exporters and a transportation company that is required for Echopack to claim the shipment. General Equity apparently allowed Echopack to obtain the bill of lading and take the delivery, despite the signature discrepancy.
The Vietnamese seafood companies believed that Echopack intentionally opened the letter of credit and signed contracts with different signatures, as was reported by Phap Luat newspaper.
Nguyen Trong Thuy, an arbitrator of the Vietnam International Arbitration Centre and a former branch manager of Vietcombank, told the newspaper that the law is on the side of the Vietnamese companies.
He said General Equity's requirement to cross-check the buyer's signature before honouring a letter of credit violated Article 4 of the Uniform Customs and Practice for Documentary Credits, a set of international rules on letters of credit. This is because the exporters are in no position to verify the signatures and are thus forced to believe General Equity. This is also true because such a requirement increased the risk that buyers of using fraudulent signatures. He said Vietnamese companies should always negotiate and remove this requirement in letters of credit.
He also said that General Equity had only five days to respond but took 100 days instead. By law, the bank forfeited its right to dispute the Vietnamese companies' request for payment and is therefore obligated to pay them under any circumstances. However, Thuy also said it could be difficult to pin down the scammer.
VASEP has issued a nationwide warning to seafood companies to avoid and review any transactions with Echopack as well as its representative Jason Brown operating at the address: 5084 Francois, Cusson Lachine, Quebec, Canada. It also recommended Vietnamese exporters to study the market, their trading partners, and their banks as well as to consider risk-mitigating banking services, such as letter of credit verification or export payment guarantee.
Vietnamese exports to Canada rose by 9.54 per cent to nearly $2.5 billion in the first 11 months of 2016. 
Recently, VASEP also warned companies of risks in dealing with Egyptian fish trader Al-Reda Fish Company. Major seafood exporter Vinh Hoan Corporation is still unable to collect a payment of $58,800 for a batch of products delivered to Al-Reda in June 2015 after multiple requests.
Share Post