View of arbitrators
Tough odds for VN market upgrade
19/03/2018 09:43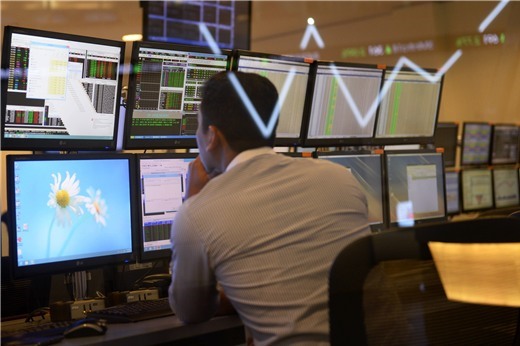 Việt Nam's securities market has a 25 per cent chance of being upgraded to the "emerging market" status
from its current "frontier market" level by 2021. — Photo ndh.vn
Việt Nam's securities market has a 25 per cent chance of being upgraded to the "emerging market" status from its current "frontier market" level by 2021, according to Võ Trí Thành, senior economist at the Central Institute for Economic Management (CIEM) cum VIAC arbitrator.
The market status levels are regulated by Morgan Stanley Capital International (MSCI), the US independent provider of research-driven insights and tools for institutional investors. A review of any particular stock market and its reclassification carried out by MSCI would increase the attractiveness of that market to global investors.
However, Thành said there were three factors that would make it difficult for Việt Nam to get upgraded by 2021 as expected by market analysts, investors and regulators.
"The challenges that Việt Nam has encountered so far are information disclosure or corporate and market transparency, openness to foreign investors and capital, and opening the capital and financial market to the private sector," he said.
While information disclosure is quite costly for both market regulators and traded firms, the two others would require the Government and its agencies to make stronger efforts to make trading standards more accessible for foreign investors, according to Thành.
Information disclosure has remained an obstacle for foreign investors if they want to make investment in Vietnamese companies as many companies have hesitated to make their business more transparent for highly-costly interpretation of financial and corporate reports.
In addition, foreign investors are allowed to own up to 100 per cent of a Vietnamese company if that firm does not operate in the sectors involved in national security and safety such as banking, property and transportation.
In such cases, foreign investors can have a maximum of 49 per cent ownership in the business. For commercial banks, the foreign ownership is limited at 30 per cent.
Thành delivered his cautious outlook for the Vietnamese securities market at a seminar held on Wednesday by the US Embassy's American Centre and the Vietnam Executive MBA Programme in Hà Nội of the University of Hawai'i (VEMBA Programme).
Cấn Văn Lực, chief economist at the Joint Stock Commercial Bank for Investment and Development of Việt Nam (BIDV), said "even if Việt Nam is determined to get approval from MSCI on promoting the status of its securities market, it will be quite challenging".
He said Việt Nam would have to be admitted onto MSCI's watchlist for a market reclassification, which is expected to occur in 2019. Then it would take the Vietnamese securities market at least two more years to become an emerging market as regulated by MSCI.
"An upgrade of the Vietnamese securities market's status will attract more foreign capital, encourage local firms to make their business more transparent and motivate market regulators to standardise the market's trading regulations," he said.
"It also would prove that the Vietnamese securities market is among the most attractive in the world and encourage the Government to improve the economy's investment and business conditions," Lực said.
Positive 2018 ahead
Việt Nam's economy in general and its securities market in particular are showing positive signs and higher achievements are reachable in 2018.
Chief economist Lực at BIDV forecast the benchmark VN Index on the HCM Stock Exchange would advance 30-40 per cent this year with trading liquidity rising 20-25 per cent and foreign capital increasing by approximately 30 per cent.
"More products will be launched this year, including covered warrants and other futures for the derivatives market," he said, adding other changes for the securities market are the revision of the Securities Law and the possible merger of the two local exchanges.
"Such potential achievements are supported by the prospective growth of the Vietnamese macroeconomic conditions," he said.
Việt Nam's gross domestic product (GDP) growth rate in 2017 was 6.8 per cent and it is forecast to reach 7 per cent at the end of this year, boosted by good performances in industrial production, exports and consumption, according to Lực.
Both direct and indirect foreign investment will also play an important role in boosting the Vietnamese economy, he said, adding that efforts will be made by the Government to improve the business and investment climate, and local companies will benefit from the recently-signed Comprehensive and Progressive Trans-Pacific Partnership (CPTPP). — VNS

Read more at
http://vietnamnews.vn/economy/424432/tough-odds-for-vn-market-upgrade.html#Eidkfdd9cp8QbXO4.99
Share Post